Established in 2005, AXA LEATHER GROUP is one of the front line manufacturer and exporter of finished leather like sheep nappa leather, finished sheep leather, shoe upper leather, cabretta leather, etc. The company is run by a group of professionals who share a vision about the company's progress and are dedicated towards manufacturing quality products. The company, which has a considerable size of business share in the leather industry, is now synonymous to better quality at an affordable price.

At AXA LEATHER GROUP, our products are known for durability and superior quality. Range of finished leather are available in various designs and patterns. We endeavor to make our customers happy. We have a passion for quality and an insatiable quest for perfection. We are well appreciated for innovative and creative designs and styles. We have broadened our horizon by importing various materials like raw pickles, chemicals and machineries for the domestic market.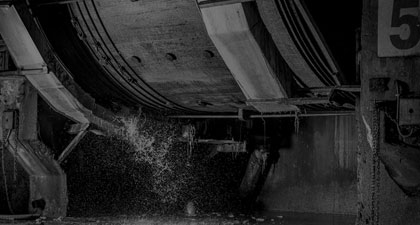 INFRASTRUCTURE
Specialists in Sheep & Goat leather, we have gained prominence for the maximum production in our area, & with our well established infrastructure, we have all the required facilities that enable the smooth flow of our production process. Our infrastructure is equipped to handle every stage of processing, right fro the raw material to semi finished / finished. Our product undergoes refined processing and gains value day after day.
QUALITY
Since the quality of the finished product is dependent on the raw material quality, we take the utmost efforts to source the best.Once the raw material is procured, it is subjected to rigorous checking and cleaning before being sent for processing. The various processes also undergo several levels of inspection that comply with international norms. Backed by efficient quality testing personnel and stringent tests, our finished product is delivered to meet global standards.
EXPORT
The competitive prices, combined with world class quality, have been the differentiating factors of our offerings. Currently, our export market is concentrated on the Asia as well as Europe. Catering to the extensive leather industry across these segments, we have built a reputation for ourselves. The growing confidence in our products has motivated us to expand our territory and extend our services to a wider client base like Europe, Asia & US.